We do amazing things in this industry. What we do between man and machine, defying science, breaking barriers and going faster and faster is an astonishing feat. Our addiction, our obsession, our dependance to speed is unmatched by any another duty and we celebrate our accomplishments arrogantly. We stand tall on the podium, cheer in the pits and laud back at the shop. But every once in a while, that bitch we call racing, strikes down to remind us that we are neither Gods, Kings nor invincible. Every so often we have a sharp warning and in often cases deathly admonition that no matter what we do, no matter how safe we make these race cars and the faster we go…she's there waiting, with her sword. And when she strikes ,her outburst sends shockwaves.
.
I write this post with sadness. Yesterday we lost two of motorsports champions. At age 38, Rick Huseman, and at age 33 Dan Wheldon.
.
Rick, the 2010 Lucas Oil Off-Road Pro-4 champ died along side his brother when his plane crashed near Barstow California and Dan, an Indy racing league champ and 2 time Indy 500 winner passed on from unrecoverable injuries received from a horrific crash at Las Vegas Motor Speedway.
.


.
October 16th, along with Feb. 18th, May 1st, Oct. 31st and so many other dates will forever scar the racing industry as dates where racers, family members and co-workers lost their lives.
.
I normally write my blog posts with pride, with an accomplishment or understanding of a job well done. Some cool thing we managed to do, or another top 3 we finished. Today, I put all that aside and remember our friends. So quickly are they gone, and it seems that it makes the rest of the things we do so trivial. The truth however is, the success that we live is written in blood. It's a reality that we try not to admit, but it's there. It's the progress that these former champions chiseled in stone that allow us to become better, safer and wiser.
.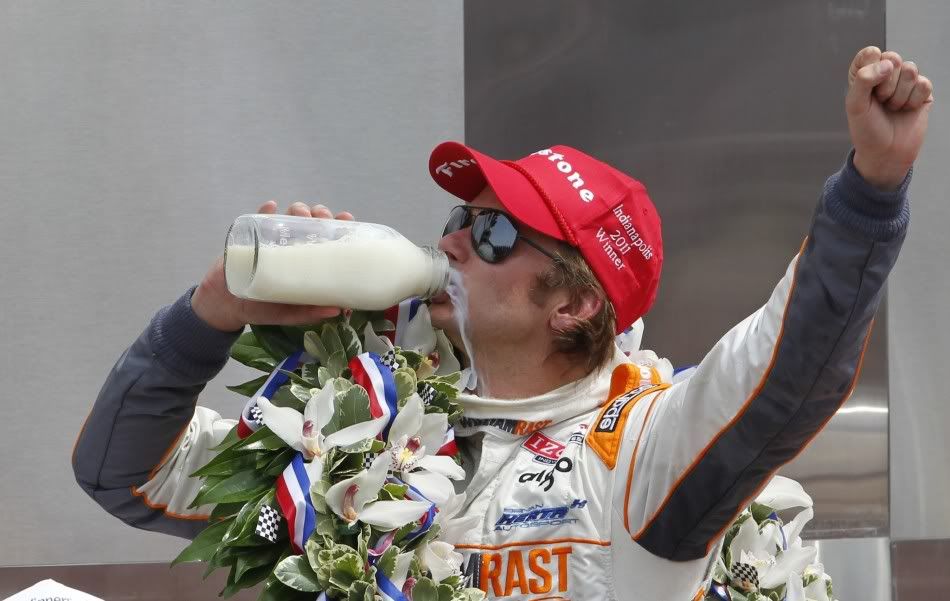 .
We have close ties to the IndyCar world. Many friends and family involved in the series and it really hits home when something like this happens. I watched my friends cry on TV while the balance of the Las Vegas race field completed a 5 lap session in honour of Wheldon. I spoke to them on the phone, read the hurt in emails, facebook and twitter and could only support them from across the continent here in Montreal. It's not an easy thing for anybody, especially the family and crew who were so close to him. Dan leaves behind his wife Susie, and two young boys Oliver and Sebastian.
.
The first time I met Dan was at the 2008 Detroit Grand Prix, he finished 20th there I believe in the #10 Target car after hitting the barrier. This was the first Indy race I went to after my sister started working for the series. I met him at pre-race on the track and ironically, he was the only one of the drivers I spoke to there despite being inches from every driver in the field. And in his always polite fashion, he thanked me for coming all this way to watch a silly race.
.
The last time I saw him, was this past year at the 100th running celebration of the Indy 500. He won that race and I watched him with pride as he kissed the bricks. It's nice to remember that with my two fondest memories out of all the races I've attended, he has been a part of them.
.


.
That Indy 500 race will forever be cherished in my memory. Not only the race, but the entire week. My father, buddy Louis and I, along with friends from Indianapolis had so much fun that week. We were spoiled with whatever we wanted and her friends, now our friends welcomed us with open arms. With my sister living in Indianapolis, and us so far away, in times like this I find comfort in knowing she has such great friends close by and ready to support her at the drop of a pin in times like this.
.


.


.


.
Kelly, Susan, Holli, Nick, Heidi, Jack and Tommy, Thank you. You're always in the right place at the right time and we can't appreciate it more.
.
————————————————————————————————————————-
.
This isn't the first time writing about death in racing unfortunately.
.
Hero's From Our Past
.
This above post is more Nascar related, but explains my thoughts and feelings as a kid when some of my racing hero's passed on. It's tough when you find out that the people you look up to and admire are suddenly gone. Leaves you wondering and confused.
.
Now that I'm older, run a racing based company and am a lot more involved in the scene I try to look at these events differently. And as I wrote here in The Incredible, Inevitable Wall things like this are bound to happen. Causing death though is the question that remains.
.
We have to learn from these tough days and keep going. So many lives have been saved thanks to a few. Safety barriers, Hanz devices, suppression systems…the advancement of roll cages, response crews and in field medical centers are all things we've learned from incidents. And as much as some people disagree, we won't stop racing, we will continue to advance in the sport and will strive to make our cars safer. I'm positive that Dale, or Alan, or Greg aren't looking down on us and wishing we would quit. Like Dan and Rick, they were Champions…and last time I checked, Champions don't give up. Racing is what we do, and building safe cars is how we do it. We just have to make em better and better and better and better.
.


.
Every single time I send Mats his car and he leaves the pit area, I run a mini-panic in my head. Did I do it all? Did I miss anything? Did I tighten? Did I secure….
.
Yes, no, yes and Yes. Why? Because I've learned. As with the rest of the industry, through every tragedy comes an advancement.
.


.
What we have to do and what we will do is race in the honour of the Hero's of our past. We will be proud that we were lucky enough to meet these Champions, watch these men and women race and work, study the past events and continue to succeed in what we do…because at Woods Racing anyway, we won't have it any other way.
.
I want to send my thoughts to the families and crew, friends and co-workers of these two fine men. We are all better people of having them one way or another in our lives and the industry thanks you. Racing is something special that is outside the boundaries of "normal life". And for that we are grateful that those put themselves on the line to give us a show.
.
Rest in peace my friends, and we promise to keep going.
.
Oct 17th by Bannon