Detroit: May 25th
.
So we packed up the Woods Racing crew truck, the 2010 Ford F-150, and got movin' by 9am.
.


.
Checked in to the Gold in the Net facility as we passed it on the highway to the demise of Mats…(as I'm trying to steal his mayorship)…and was through Toronto before traffic knew we were coming. We got lucky with construction an all, as we all know, the 401 can get pretty dicey when it comes to the orange cones.
.
Weather was good up until we hit the Strathroy area, then it got a lil touchy with the tornado warnings and all. You have to understand, I make this trip every year, and this one, (well, we ain't in Indy yet) has been the first in 5 years that I haven't been through a tornado on the way down. Yup, last 4 in a row I drove straight into a tornado somewhere either on the 401 or 402.
.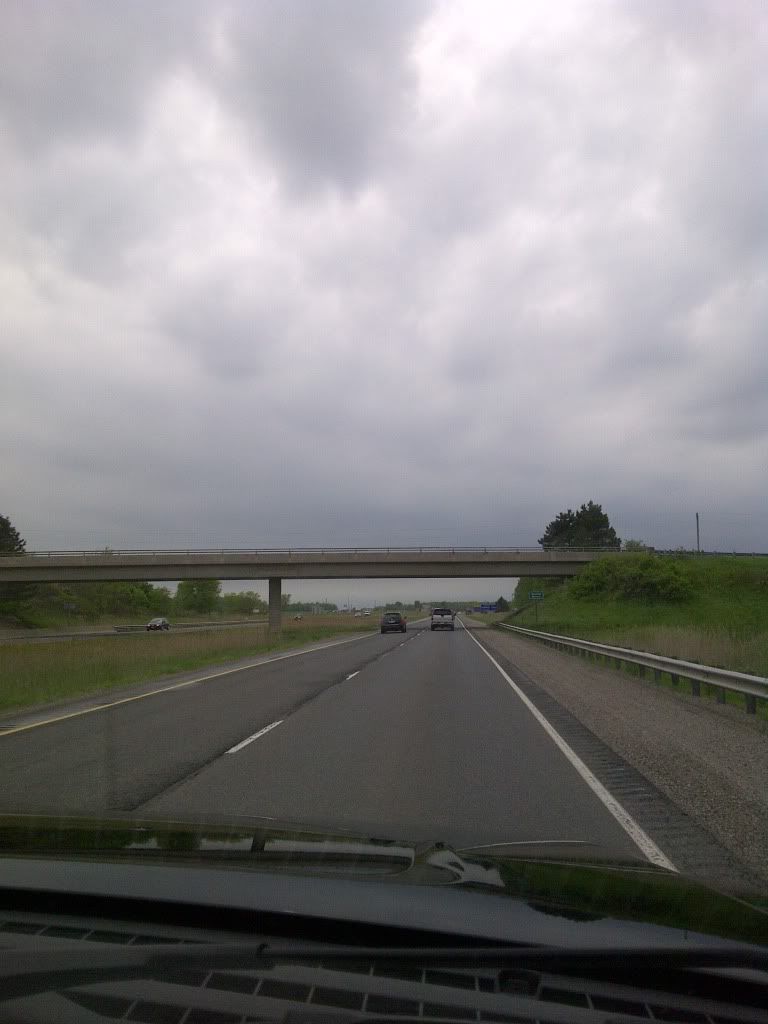 .
By the time we got to the Blue Water Bridge in Sarnia, it was coming down pretty hard…the bridge is pretty high over the Sarnia/Port Huron border (233ft to be exact) so when you're up there and it's raining like that…you keep an eye out for any funny business. We passed customs without a hitch and headed on to Detroit in the pouring rain.
.


.
We ended up safe and sound in West Bloomfield Michigan at our cousin's place where we were treated to dinner at a local pub while we watched Tampa sneak by Boston to head to game 7. We pretty much feel at home here in the outskirts of Detroit. We've been coming here to visit family since I was born and it's a great stop off point to break up the would be 16 hour drive straight to Indy. They always bring us to a local bar, or pub or restaurant where they always know people, and everyone makes us feel welcome and at home. It's great to come here. I also got a kick out of the posters and stuff advertising "Blue, Imported from Canada". As we know from home, it's really spelled "Bleue" and in place of that little Canadian maple leaf is actually a Fleur-de-lis.
.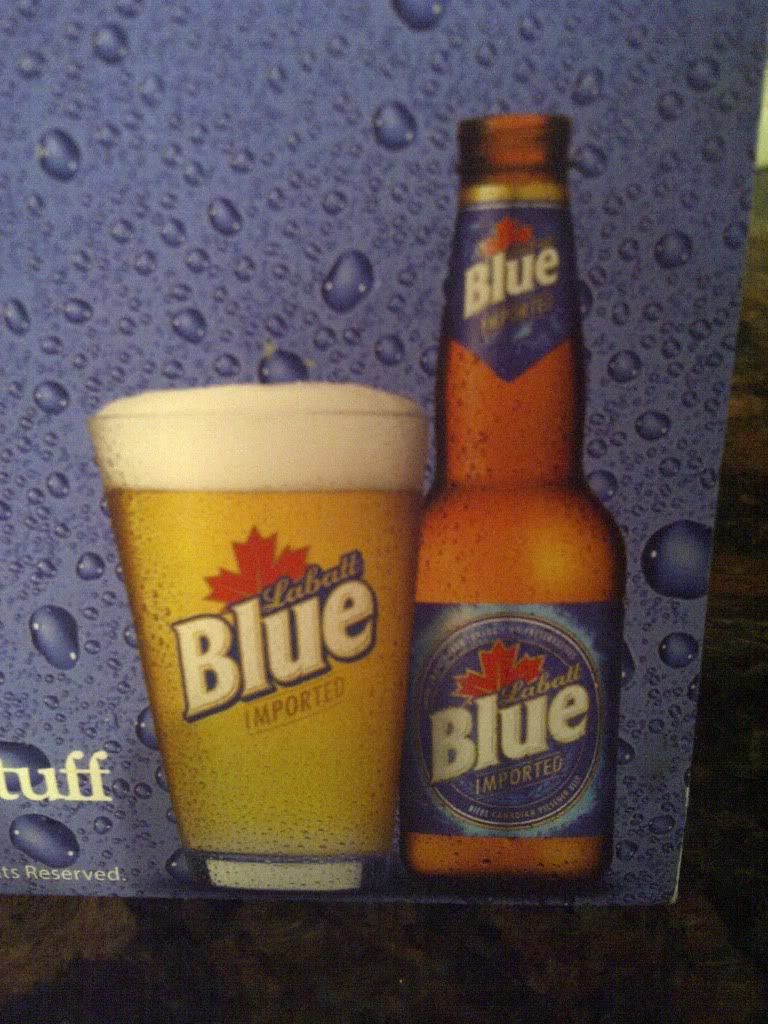 .
So here we are back at the house, thought I'd send a little update here on the blog for ya's all. Tomorrow we pick up Louis at the airport and make our way down to Indianapolis…check back for more updates as I'll keep this blogroll as one single post as I go. I'll have lots'o'pics!
.
Night all! Thanks for askin me how the trip went!
Indianapolis May 28th
.
Well we've been here for 2 days now and its been busy. Awesome, but busy.
.
We picked up Louis Thursday morning at the Detroit metro airport and headed towards Indy. With the WR crew truck, or as he says…"the cowboy Cadillac" we were ready to tackle anything that we were headed into. Including the ridiculous amounts of tornado warnings and sketchy looking skies.
.
The mid west…it's like a constant vortex just waiting to rip apart small towns and corn fields.
.
Luckily enough though, we dodged every touch down that was reported by about 20 miles or so and really only ran through pretty intense rain.
.
Once we finally got here, we waited for Rebecca to get home and we were pretty surprised to see her pull into the driveway with the Indy 500 pacecar camaro. For real, right there in the garage we looked it over and I must say, Chevy did a pretty good job with all the details. Embroidered seats, door sills, decals…all perfect.
.
After messing around with that, off to dinner we went. It was bec's birthday the next day and giving that the race an all the festivities that were lined up we celebrated on the eve!
.
The next morning, Friday, or affectionately known around here was carb day was nothing short of amazing.
.
Off to the track we went, got our credentials and headed in with the other half a million people.
.
Our buddy Casey took us into the Penske garage where we had a great look at Helio's car, a 2010 chassis, parked next to Briscoe's and Power's cars. What an amazing lil spot they have there..the tools, equipment and technology is simply out of this world.
.
Afterwards we got ourselves a couple "indydogs" and had some beers while watching the hot wheels crew practice for their insane jump that will happen at the race. (more on that tomorrow!)
.
After watching the shenanigans of the crowd for awhile, it was off to get dressed for the izod invitational party. This was a serious good time. With celebrities, stars and plenty of drinks, we were on the top floor warehouse of the Hurst Beanery in the shadow of the gigantic Lucas Oil Stadium.
.
We go-karted, (where my dad came so close to spinning out Al Unser Jr) had some fancy food, met all kinds of people and had an overall great time. Not to mention the awesome set of vintage Indy cars parked out front.
.
Here we are Saturday morning, takin it a little easy since we've been goin at it pretty hard. I'm gonna go try and find an internet connection to properly load pics an all…but as for now I'm on my blackberry so this setup will have to do.
.
So stay tuned, cause there's a ton more comin!
.
May 28th – Indianapolis
.
After gathering ourselves in the morning, we had a bit more of a relaxing day. We kinda lounged around the house with all kinds of plans…but decided a morning off would be alright. After all the travel we did, and the week prior to leaving was pretty intense trying to wrap things up and get the Canada Synthetics / Gold in the Net drift car RTC for the Dirft4cash event.
.
We ended up heading out in the afternoon and got some groceries and what not done in the afternoon…need to pack decent food for the race and all. Afterwards, before heading out to the Indianapolis Museum of Arts for the IZOD/Indy party we hit up the Boathouse Grill for some good eats. A quick change of clothes and off to the museum we went. (Which I ended up being completely under dressed for but ended up fun anyhow.
.
We mingled, shook hands and did all those fancy things then made an escape since we had tickets waiting for us at the Lucas Oil Speedway for some short track excitement. Mazda Star, Midgets and USF2000 cars ripped around the track and impressed us to no end.
.


.


.
These mini Indy cars tear it up man…I love watching these guys. They are the future for sure and it's great to see this sport alive and well in America. I find Canada is struggling and wish it was as strong at home as it is here.
.

.
Despite the treat of rain and a wicked thunderstorm showing up on the radar, all kinds of folks made it out to watch the "Night before the 500" racing. It was pretty good for us in the sense that it was relaxing to just sit, have some beers and watch some real good racing.
.
It was a fairly early night since it was an early morning start for raceday. We set the alarm for 4:30am and tried to get some sleep.
.
Have a look at my post Destination Indy: The Centennial for a full update about Raceday!
.
May 26th by Bannon