Unreal is a term that comes to mind when driving around this country. Really, we got it all, fields, mountains, trees, lakes, oceans…what more do you want?
.
I'm home now from the trip up north. We did 2000 km's in a week and I have a hard time explaining in words the beauty of this country. Our trip took us from Montreal, past the nations capitol up to North Bay Ont. Turned North and 4 hours or so up to Cochrane Ontario. It's up there man let me tell you. Cochrane is a just under 3 hours to Hudson Bay and an hour east of Kapuskasing. It's a community based on the local mills and everything in the area, all the business' are supportive to the mills.
.
Surrounded by lakes, pines and birch trees, it's truly awe inspiring.
.
The drive up was amazing, I mean…some of the road is rough, but the beauty over takes it by a long shot. The WR04 had no trouble keeping its pace in the hills, but with my sport suspension, it's not the most comfortable ride. The views captured by our camera only begins to show what driving up here is like…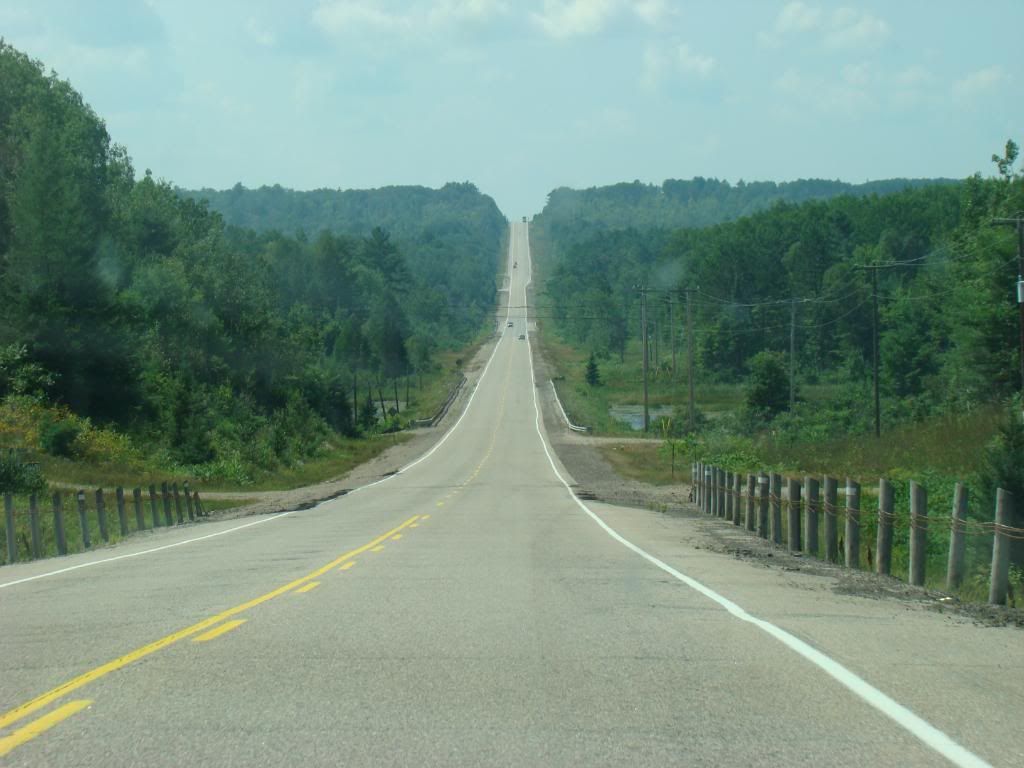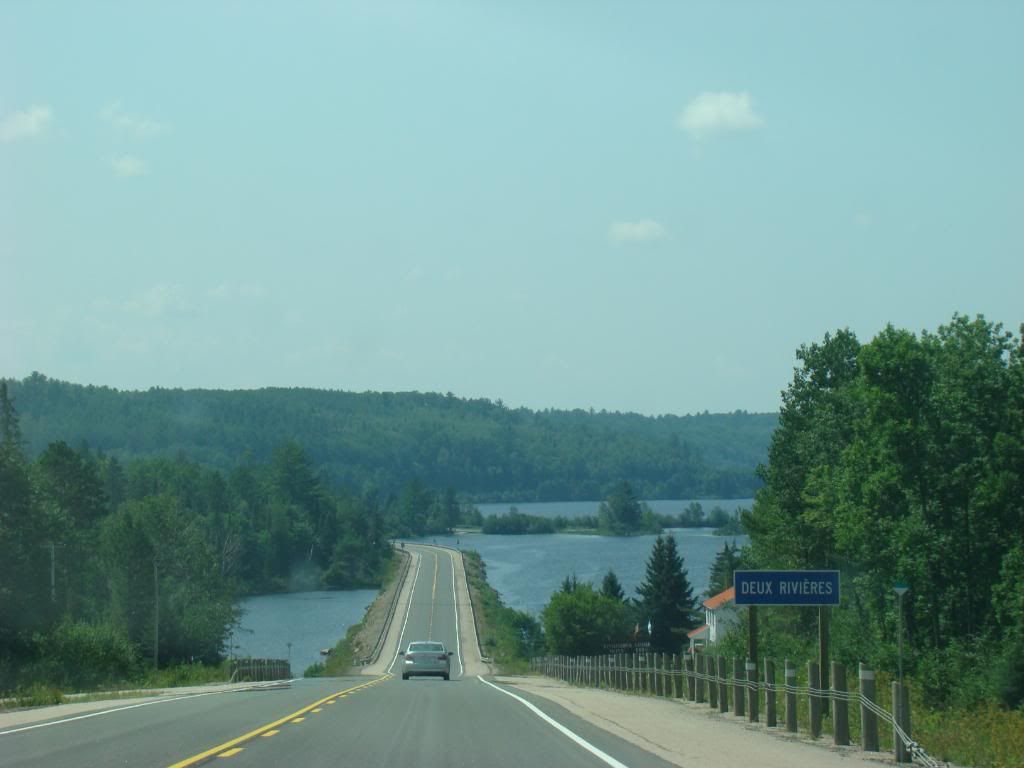 .
After Ottawa, it turns into a 90, and a two laner, which can be difficult at times. It's easy to get stuck behind a couple rigs and you're forced to do 70-80 for miles…it can by trying, but hey, nothing a passing lane and a quick shift into fourth can't handle.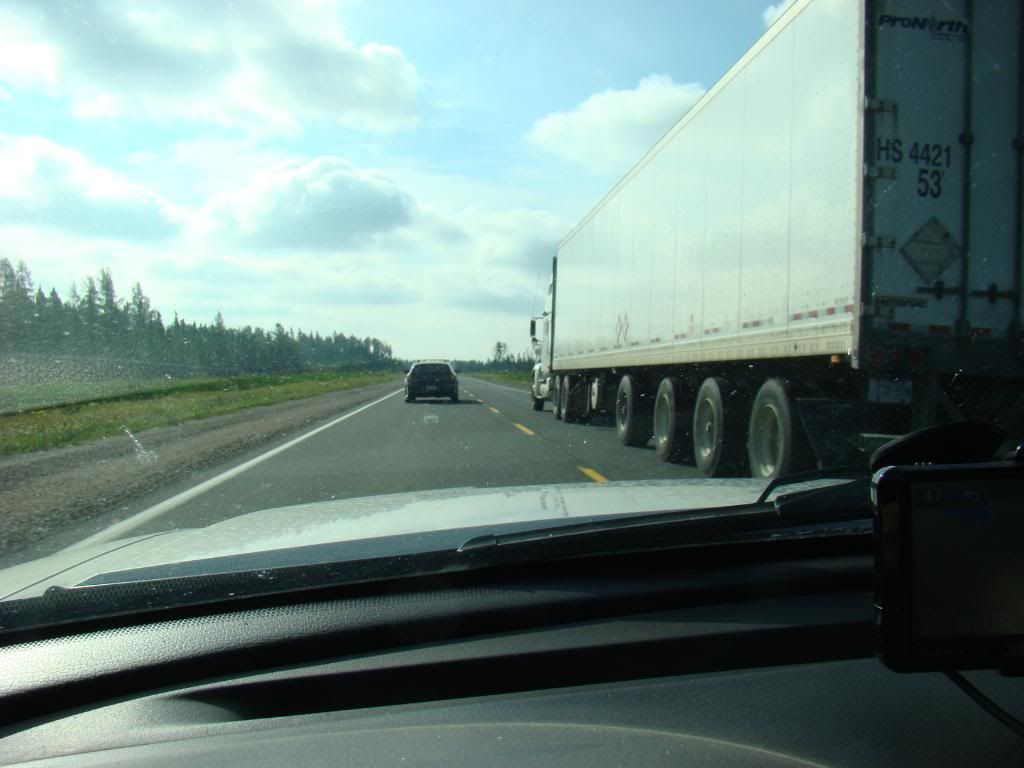 .
There are so many little towns, villages that time forgot and little tiny history lessons to when it was booming up there in the 70's. Many of these road side Motels/restaurants have long since shut down and there are many…many abandoned houses. After the mills slowed down…people couldn't sell…and just left. Pretty sad really.
.
After North Bay and up into Dymond, the mountains level out and you hit fields..it's strange coming up over a ridge and seeing something that resembles the prairies. It's unexpected and beautiful.
.
It lasts for a little while, then back up into the rocks you go. And trust me, there is no shortage of views. Winding roads, up and down hills, animals, lakes…the works…good thing we had trusty Blue with us to fend off any bears that may come sneaking in to steal our peanut butter sandwichs!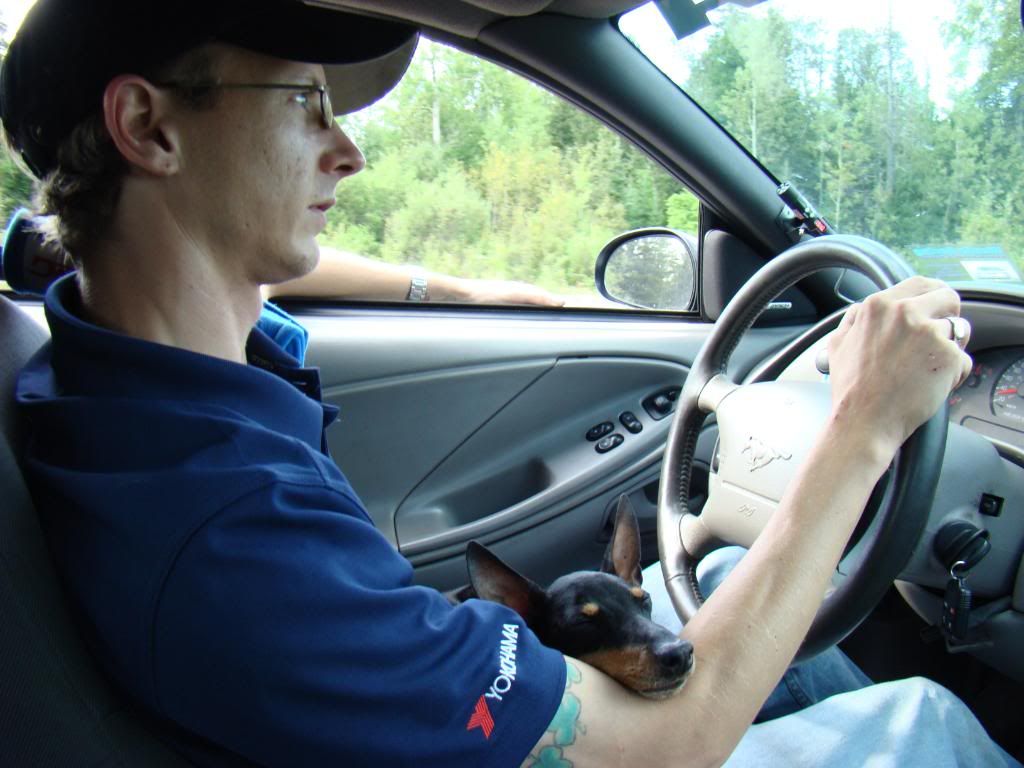 .
Ok, not much of a guard dog…but good company anyway!
.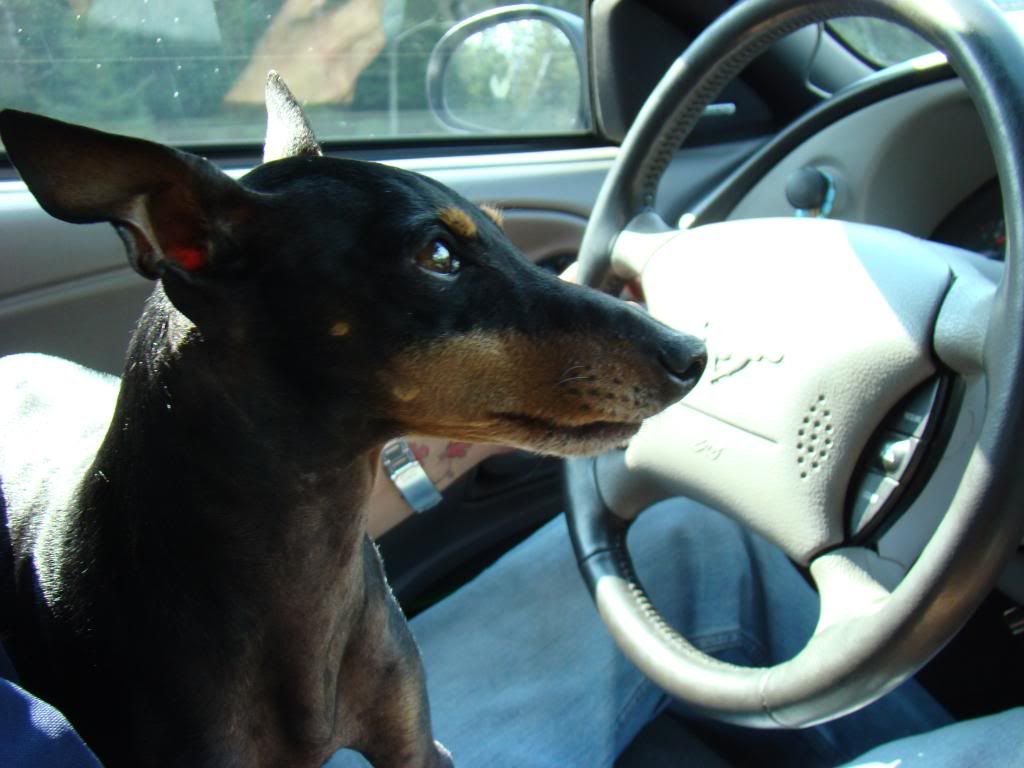 .
It's funny how coincidences happen. Some of you may remember a lil while ago, we installed an Injen intake on a Hemi Magnum owned by Kevin…well…turns out, him and his family were up there also…at a cottage on Remi Lake which is pretty much in between Kap and Cochrane…we hung out there for an afternoon and took in the view from the lake side.
.
We also spent some time at Greenwater Provincial Park…hence the name, the water is beautiful…peaceful, packed with Pickerel and a great place to relax.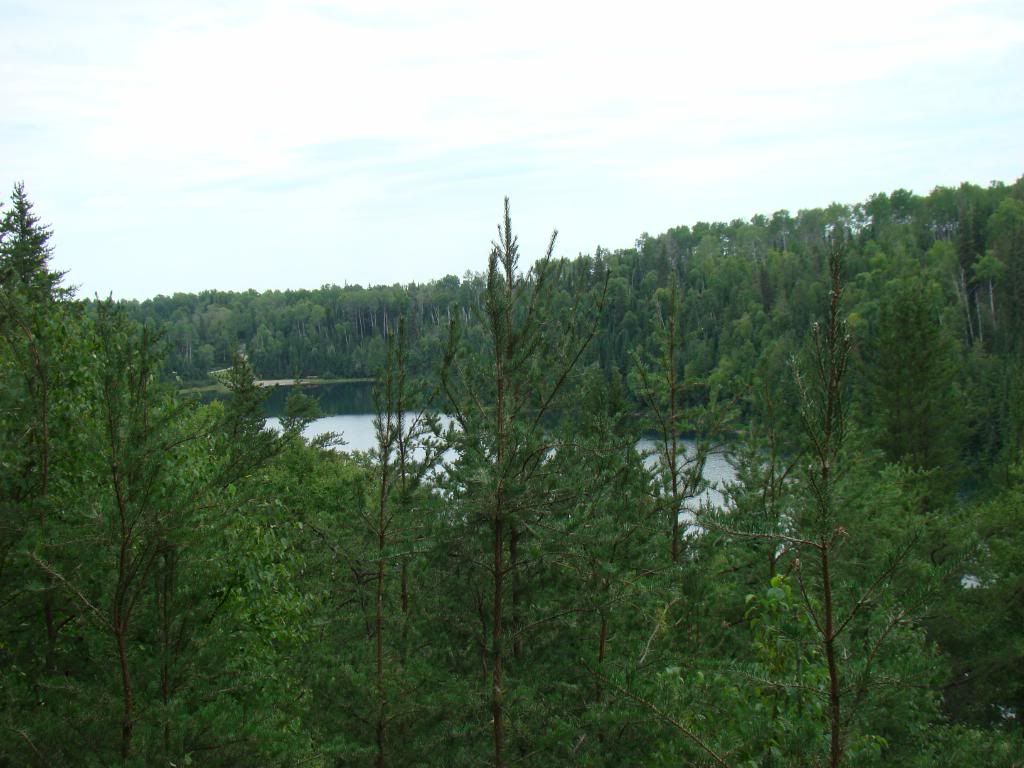 .
So it was good times going up, and during…but it was also fun on the way home. Kevin and us, we were both leaving at the same time so we rode together…it always makes the trip more fun when with a buddy who of course, is sporting another big American V8.
.
.
We took turns leading, following, passing and cruising…it was great. Stopped off at a couple places for gas, to eat, and to stretch…10-11 hours in the Mustang is…well, let's just say the WR04 isn't a Cadillac.
.
Now that I'm home…I look back at the beating the car took. Seriously. Harsh roads, dirt and dust…the poor thing is filthy…but once again, comes through without a hint of problems. I love taking the car to new places, love the fact that I know it will always get me home, and love the rumble of the Steeda exhaust while cruising the highways of Canada.
.
Here's some more pics from the trip…and how dirty the car is…looks like a good wash is in order. What a great trip and I can't wait for the next spot!
Aug 14th by Bannon